Pardee UNC Health Care's new CFO discusses financial strategy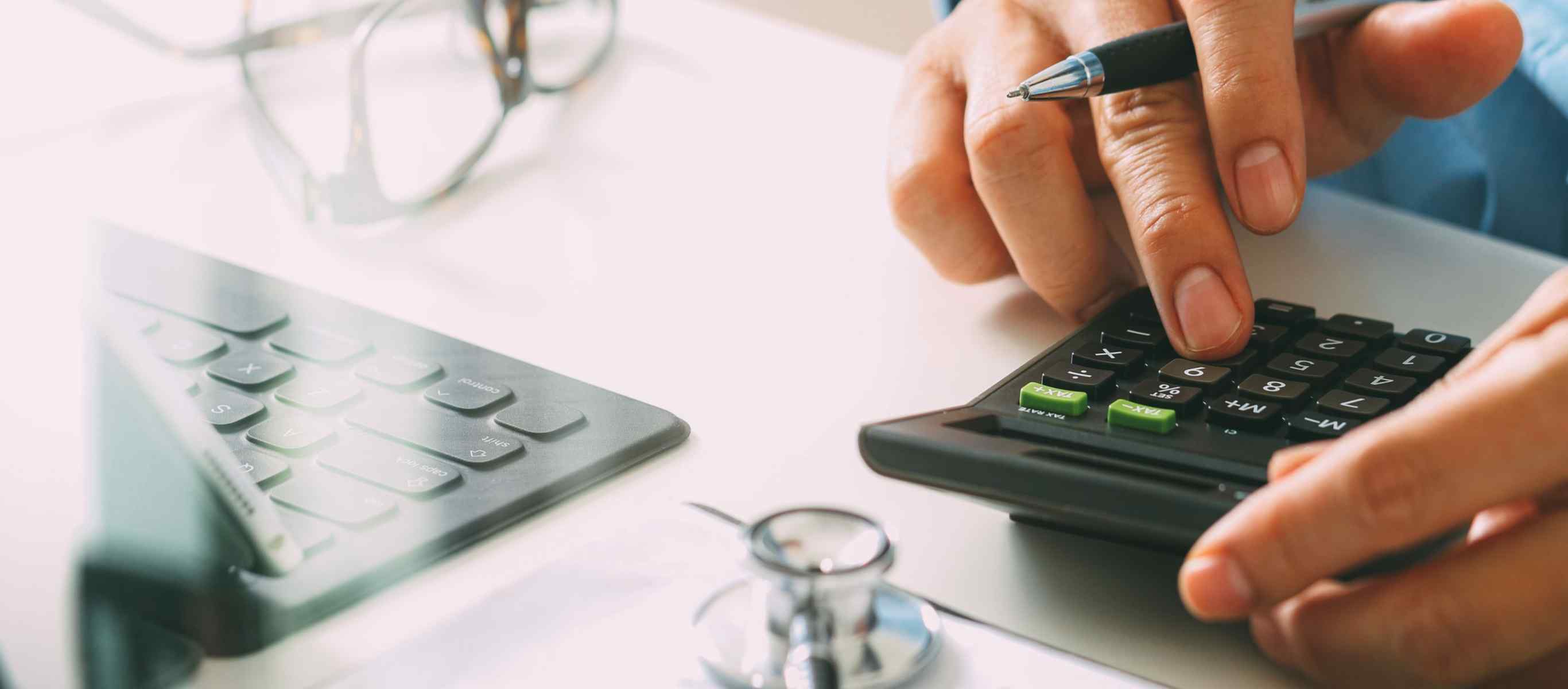 Michael Sunday Jr. recently reached out to HealthLeaders to discuss his new role, his goals for Pardee, and how hospitals can move their organizations into the future.
Pardee UNC Healthcare— a North Carolina-based nonprofit community hospital with $190 million in net patient revenue — recently promoted Michael Sunday Jr.. as Vice President and Chief Financial Officer.
Sunday was promoted to the role after serving as Pardee's Controller since June 2019 and will lead the organization's financial operations and support functions such as revenue cycle, accounting, internal audit, budgeting for the system, capital planning and decision support. Prior to joining Pardee, Sunday was Director of Accounting and Finance at Onslow Memorial Hospital in Jacksonville, North Carolina.
"Mike is highly respected among his peers and has proven to be a stable and committed leader within our organization," Jay Kirby, President and CEO of Pardee UNC Health Care said in a statement announcing Sunday's nomination. "He is a welcome addition to our management team."
Directing the financial strategy of a hospital or a healthcare system has become more difficult since the beginning of the pandemic. The Great Resignation, neighborhoods awash with COVID-19, and a perpetual lack of funding for some organizations have all contributed to the struggle. These issues have presented unique challenges that are forcing CFOs to think creatively about how they can move their organization forward.
A recent blog offers suggestions on how CFOs can ensure they have quick access to needed financial resources. Some options include "discussions with banks and other potential sources to build up liquidity resources in the face of rapidly deteriorating cash flows." And "work to closely monitor and track incremental COVID-related expenses, as well as COVID-related losses. This will help secure government assistance, quantify impacts of the pandemic on boards, teams management and other stakeholders, and identify gaps for the organization.
As Sunday steps into his new role as Chief Financial Officer for Pardee UNC Health Care, he will have these and other concerns on his plate as he works to improve the organization's financial resources. He recently reached out to HealthLeaders to discuss his new role, his goals for Pardee, and how hospitals and health systems can move their organizations into the future.
HealthLeaders: What attracted you to the CFO role at Pardee?
Michael on Sunday: I was attracted to the CFO role at Pardee largely because of the leadership team and the growing organization. This is a support team that plays an active role in the organization and brings out the best in its team members. It's a rewarding experience to watch as Pardee strives to bring care closer to home by expanding our service lines, including the Cardiac Care Team, and becoming STEMI-certified to double our range of primary care services.
HL: How will you help shape the organization's financial strategy going forward?
Sunday: Our team develops a five-year plan based on the organization's strategies to ensure the stability of the financial health of the hospital. We are in the process of creating a meaningful dashboard for the organization that shows real-time revenue and cost tracking, as well as developing ongoing monthly and annual forecasts, so if something goes wrong, we can adapt quickly. .
HL: What are the biggest challenges facing hospital CFOs today? And how can we solve them?
Sunday: Hospitals today are facing multiple challenges in the healthcare industry including rising cost of labor, shortage of manpower, rising cost of supplies due to from inflation, pandemic spikes, and reductions in Medicare and Medicaid reimbursements. To meet these challenges, we are first looking for ways to not rely on contract labor. This could mean creating a hospital contract labor pool to reduce the impact of contract labor. Other steps would be to hire internal recruiters to help bring qualified employees into the organization and find ways to reduce costs, including reducing waste and energy consumption. Expense capture is also important to ensure all documentation is captured up front to reduce the likelihood of insurance company denial.
HL: How did the big resignation impact Pardee?
Sunday: Pardee is not immune to the staffing shortages facing hospitals and health systems across the country. Labor shortages and the growth of contract labor have made it increasingly difficult to manage hospital expenses. This continued growth is not sustainable, and hospitals need to adapt and find creative ways to hire staff, such as offering employee sign-up or referral bonuses.
HL: Where should hospitals and health systems invest the most? MY ? Workforce? Technology?
Sunday: The biggest investments hospitals should make are in their workforce. Yes, technology and new equipment are important, but without doctors, nurses and support staff to care for the patient, we cannot provide the quality care that our communities expect of us. Like everyone in today's job market, but especially in the healthcare industry, ensuring we have a skilled workforce is a top priority. Today's competition for labor forces systems to invest more in this area.
HL: What are the key trends CFOs should watch out for in healthcare financing?
Sunday: For North Carolina, one of the biggest trends CFOs should watch in finance is the expansion of Medicaid. North Carolina has yet to expand Medicaid but appears to be on the verge of doing so. It will be interesting to see the impact of this expansion on health care and on our hospital system.
Additionally, we are almost a year into NC Medicaid Managed Care (or Managed Medicaid); we are still evaluating its impact on our healthcare reimbursements.
Finally, even though we are in a new phase of the COVID pandemic, all health systems will be monitoring exactly what this new phase and the associated spikes, treatments and workforce issues will mean for finances.
Amanda Schiavo is Finance Editor for HealthLeaders.